MIGRATION MAKERS MARKET & LAUNCH PARTY FOR OUR NEW LOCATION IN VANCOUVER
We're so happy that markets are back and we want to celebrate with you! We are also so excited that we can finally have a launch party for our new Main Street Location!
If you're in Vancouver, please join us from 11am-6pm on Saturday, August 14th for our Makers Market and Launch Party!
We will be setting up our market in the alleyway beside our store at 3620 Main Street, (20th at Main). We'll have a wonderful array of vendors showcasing their products, from jewelry to skin care - all local and all lovely! We will have a DJ, a prize gift basket, a selfie wall and more! So come enjoy the community vibe!
This 1 day event is in conjunction with Mount Pleasant Business Association's "Just Off Main" event, an alternative to Car Free Days, encouraging local businesses to utilize the side streets and alleys off of Main Street to host a variety of events to bring the community together.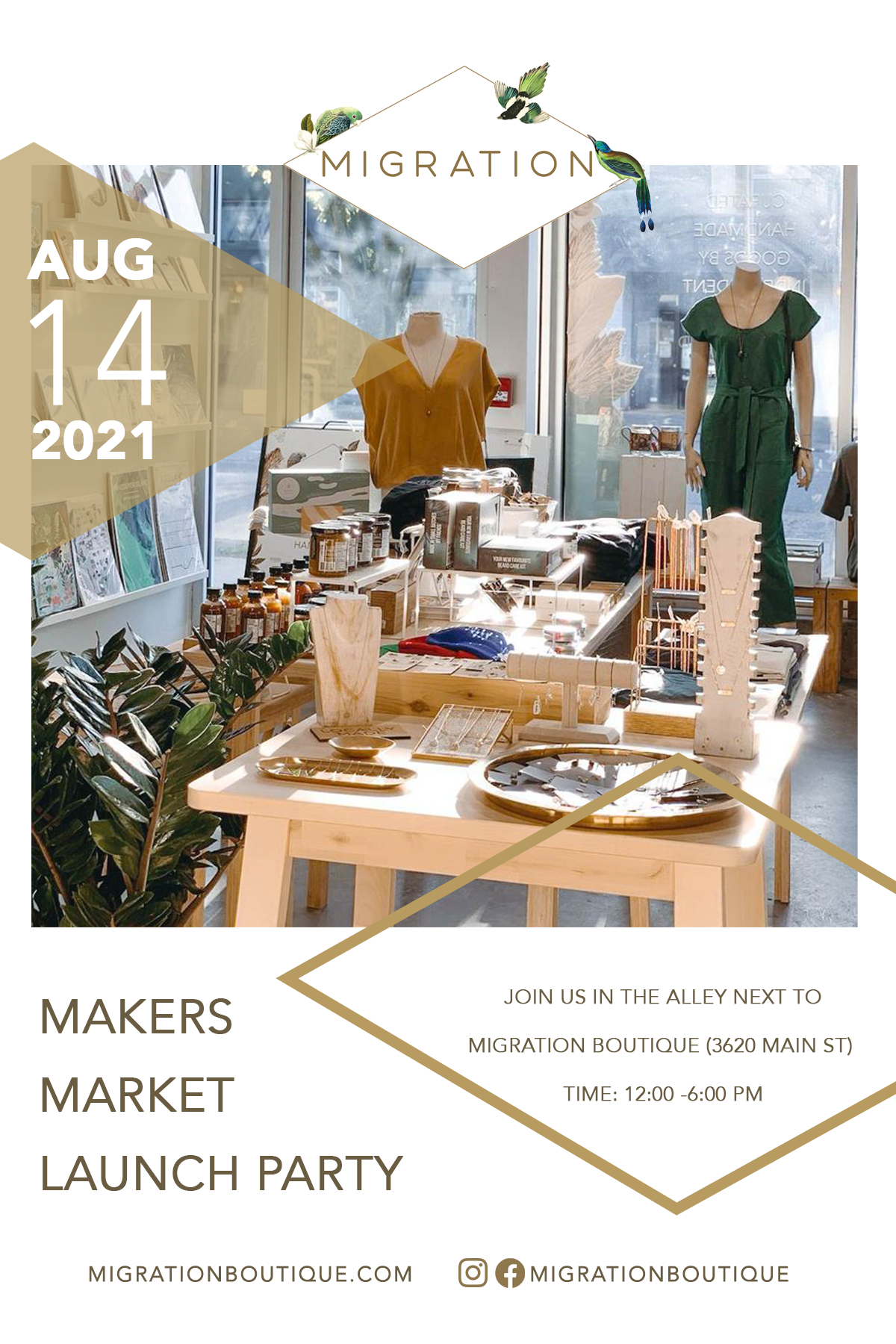 Migration Boutique in Vancouver opened in the middle of the pandemic to try and get as much recognition of our local vendors as possible! We're stocked with unique goods from local designers and we're adding more daily. Come see us on Main Street at 20th for one of a kind gifts, meet our beautiful staff and our mascot, Solana. Your support of local, small businesses in your community is so appreciated!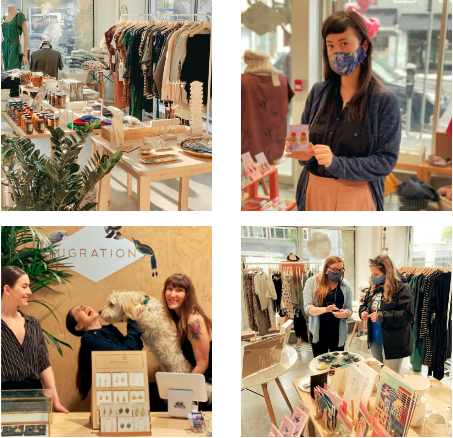 STAY TUNED FOR MORE INFO


We will be announcing the designers involved as well as info about our giveaway on our Instagram and Facebook if you aren't already, make sure you're following us to stay updated!

If you're interested in attending this event we have created a Facebook event! Invite your friends and family and help us create hype about this our Vancouver location!
Click HERE to learn more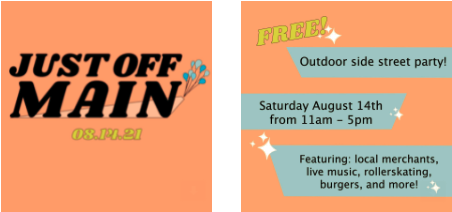 Thank you so much for your support! We hope to see you on the 14th!
If you can't make it into our stores please check out our revamped website! We are adding items weekly! 
Team Migration <3